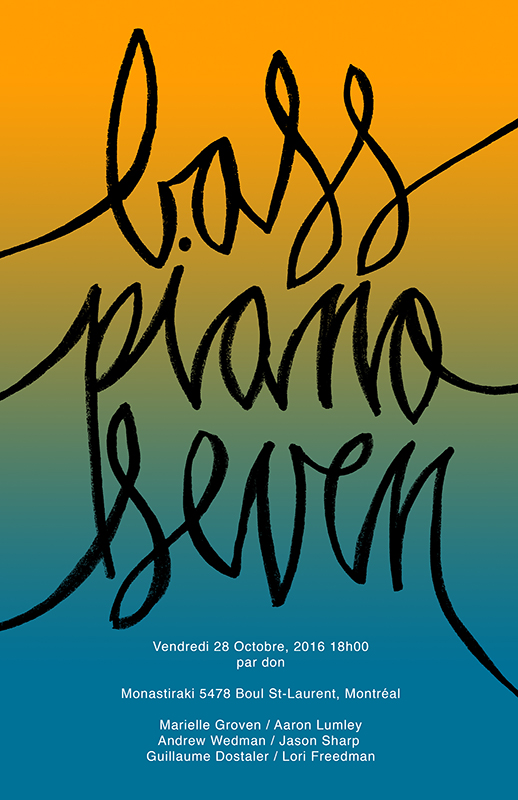 Bass Piano VII
October 2016, Montreal QC
Marielle Groven, bass piano | Aaron Lumley, contra bass | Andrew Wedman, bass piano | Jason Sharp, bass saxophone | Guillaume Dostaler, bass piano | Lori Freedman, contrabass clarinet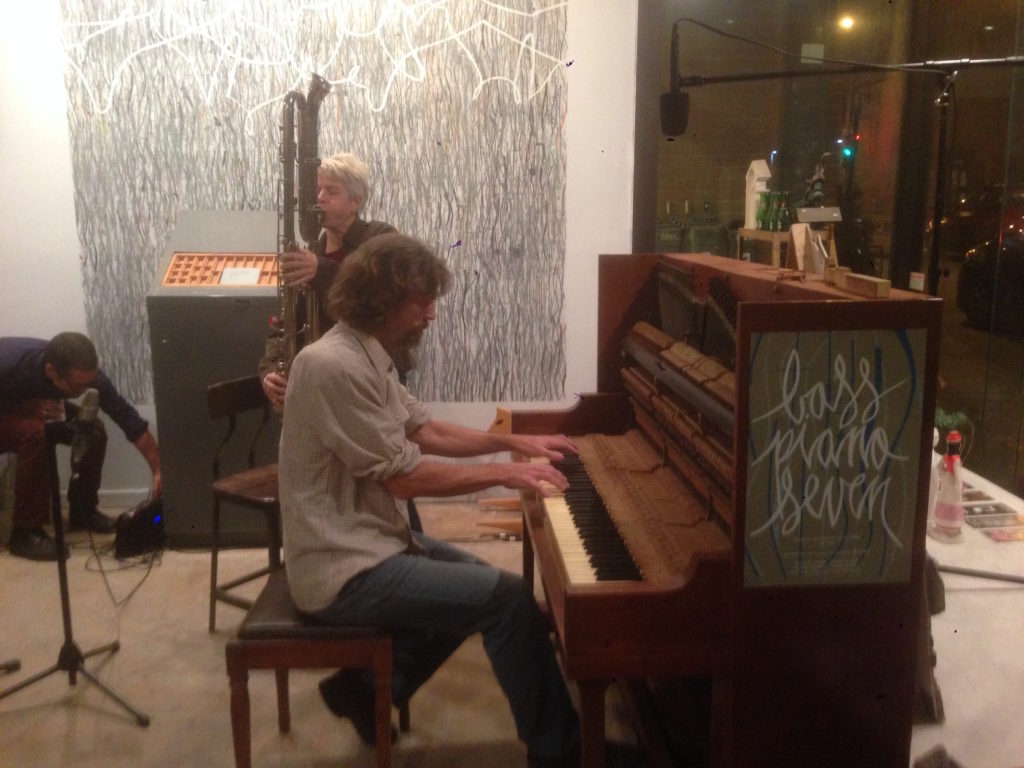 Bass Piano VIII
May 2017, Naramata BC
The eighth Bass Piano was created in my studio / shop in Naramata along side the 240 note piano (a regular piano but with bi-chords and tri-chords all tuned to different notes). The 240 note piano was also used as a "resonator" to the Bass Piano. With the sustain pedal depressed it was strapped to the back of the Bass Piano to ensure sound transfer and thus dubbed the Strap-on Piano. Bass Piano VIII was used mainly for recording with people like Stanley Zappa, Brodie West, Mat Weston, the Jukloo Duo and more.
I also recorded a solo Bass Piano album on this instrument with Paul Shrimpton as the recording engineer. This album will be released some day soonish!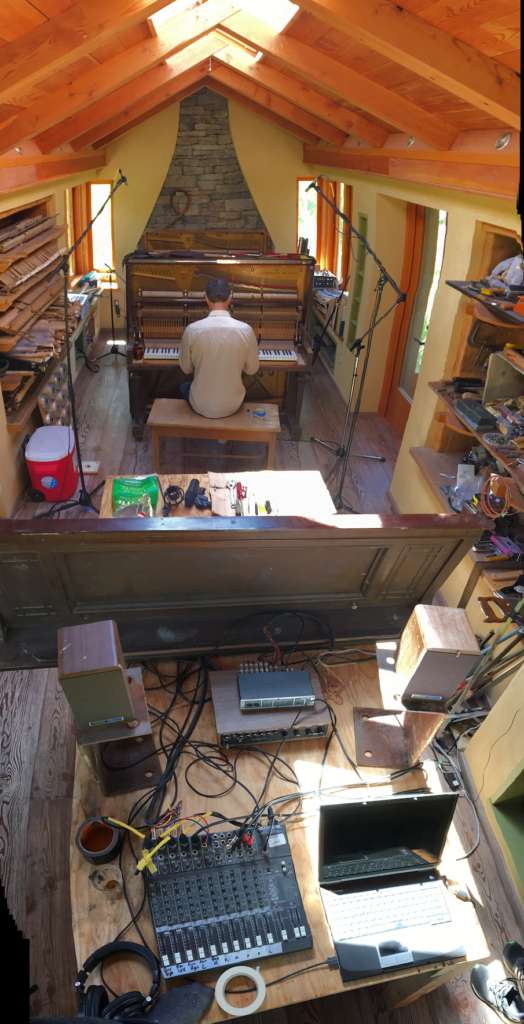 Bass Piano IX
June 2017, Prince George BC
This was the first Bass Piano that I did not prepare myself. MANZAP (Stanley Zappa and myself) were invited to perform at the Casse-tete Festival in Prince George. Peter Stevenson expertly de-tuned the piano in anticipation of our arrival. It was a little thing, but held up well in the cozy theatre.