I recently did some work on the Yamaha Grand at Penticton Alliance Church. I removed the action (the mechanical unit inside the piano that includes the keys and hammers) and brought it to my shop. I removed all of the old hammers, installed a new set of hammers and did a full regulation (adjusting all of the moving parts so they are operating properly). Old hammers develop a flat hard surface where it strikes the string creating a harsh bright tone. New hammers are softer and have a full dynamic range. Here are a few photos from the process.
I see a lot of these old uprights in my piano tuning travels. Many have reached the end of their life but some of them just need a few repairs and they are still going strong. This Willis just needed a string replacement, some new key tops and a good tuning.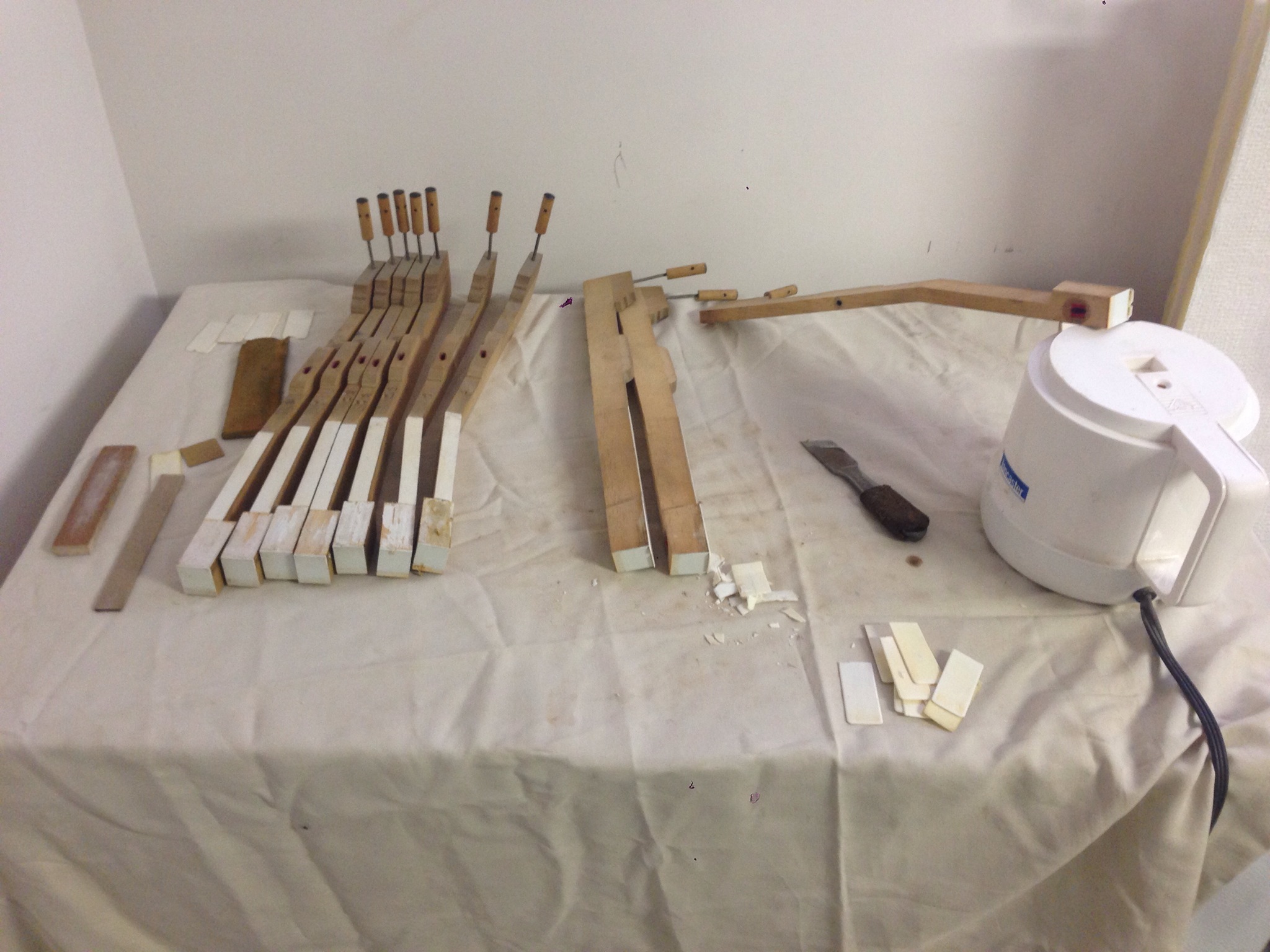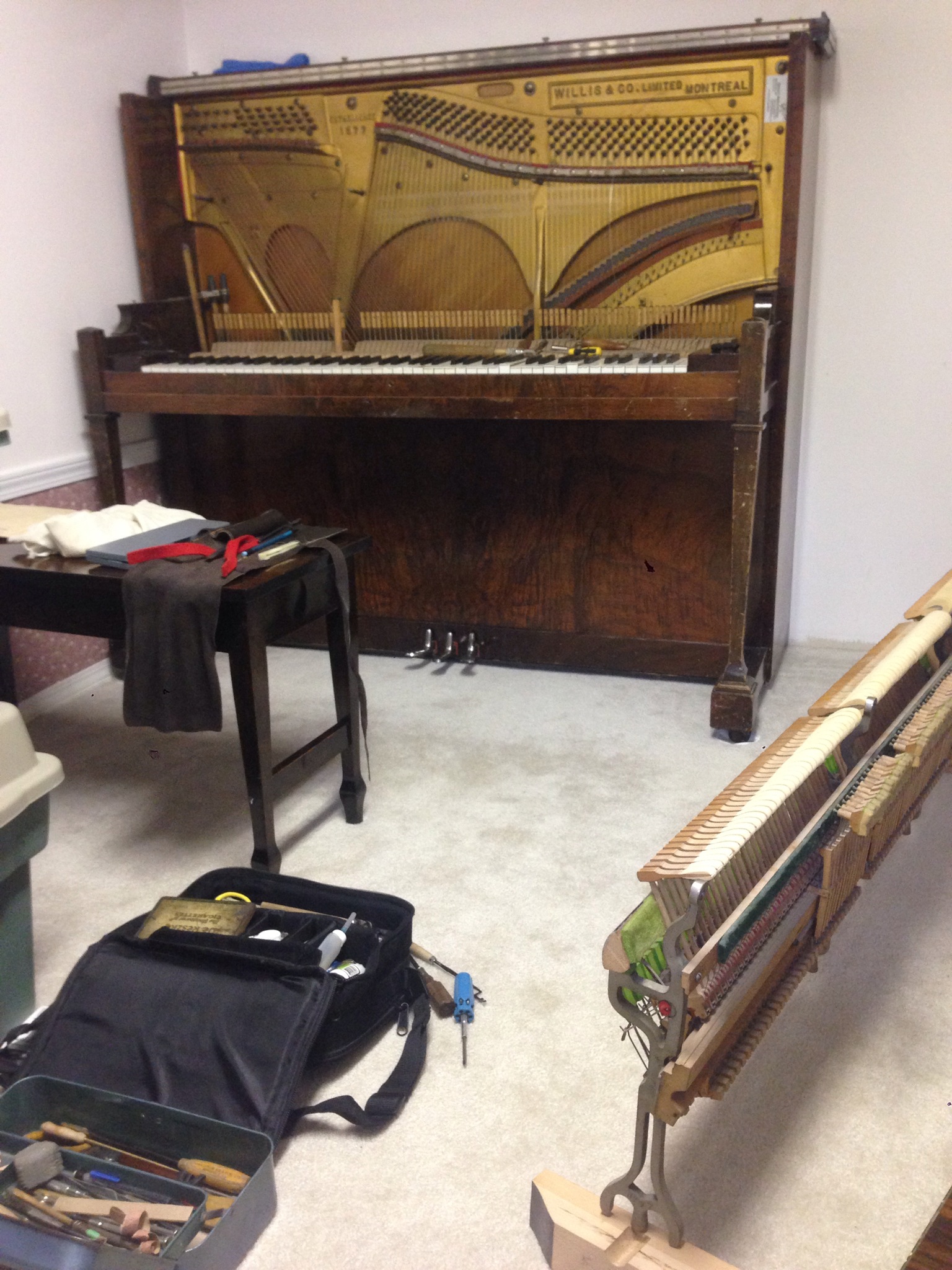 Here is a before and after of a hammer carding job I did recently. Hammer carding is essentially reshaping old worn out hammers to give them a nice soft curved striking point again. After a lot of use hammers will develop a flat hard surface that is hitting the string resulting in a bright harsh tone.