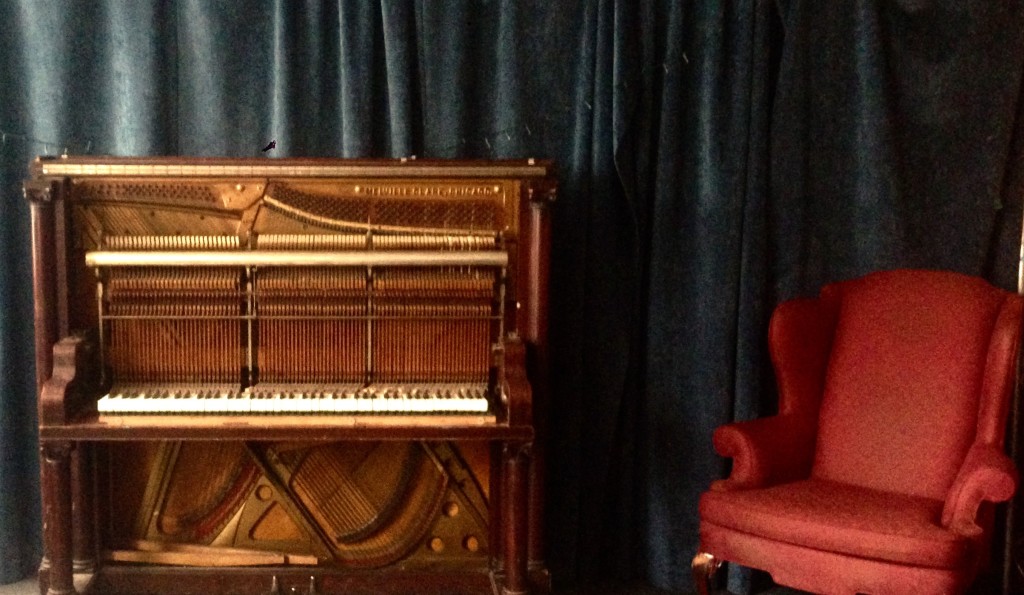 Bass Piano III at the Tranzac was a wonderful show. I was honoured to have such talented musicians play my strange creation and perform with me.
I have created a Bandcamp album from the live recording of Ryan's set: Bass Piano III: Ryan Driver
Tania Gill's set was recorded as well and will be uploaded soon.
I see a lot of these old uprights in my piano tuning travels. Many have reached the end of their life but some of them just need a few repairs and they are still going strong. This Willis just needed a string replacement, some new key tops and a good tuning.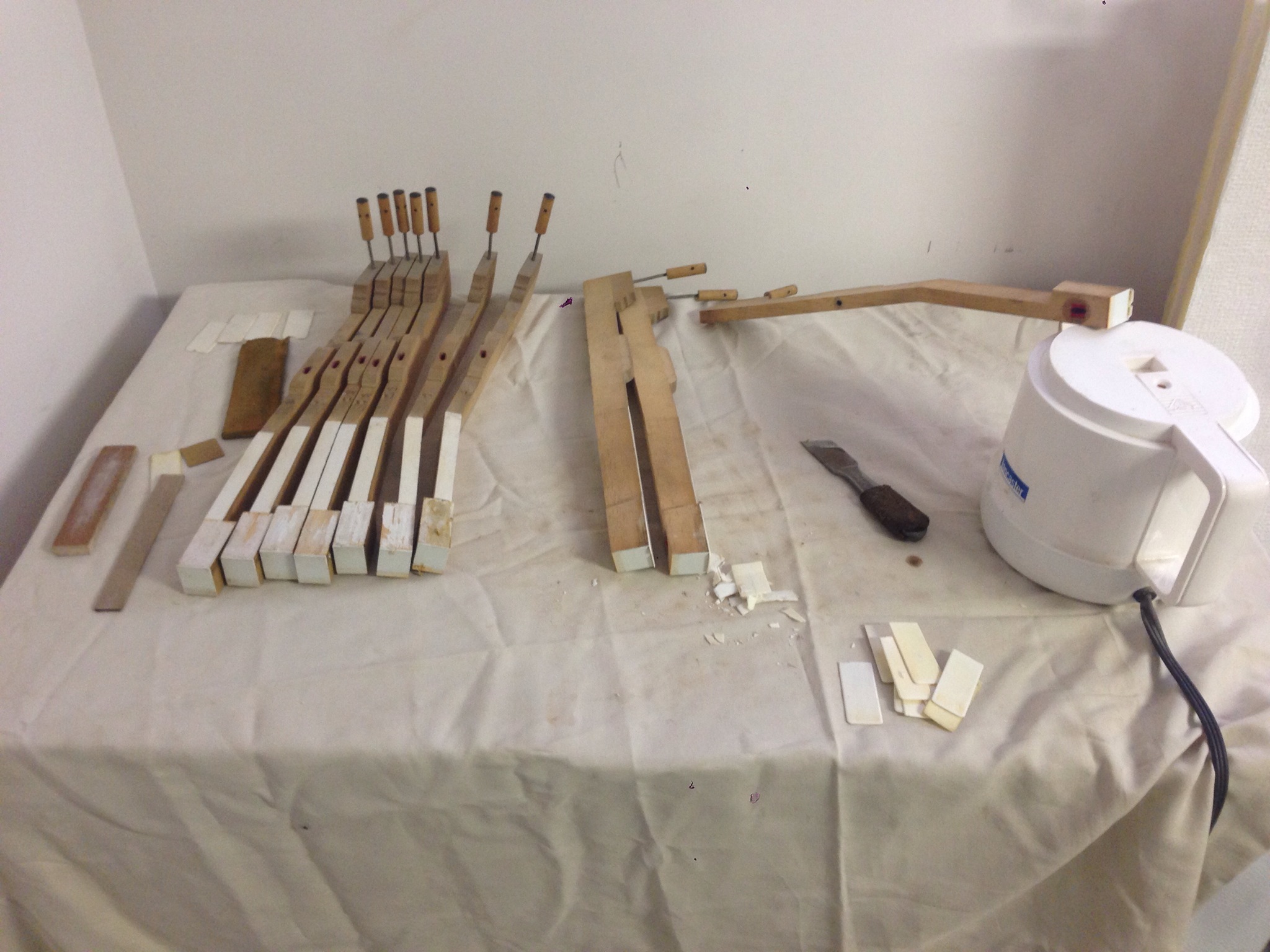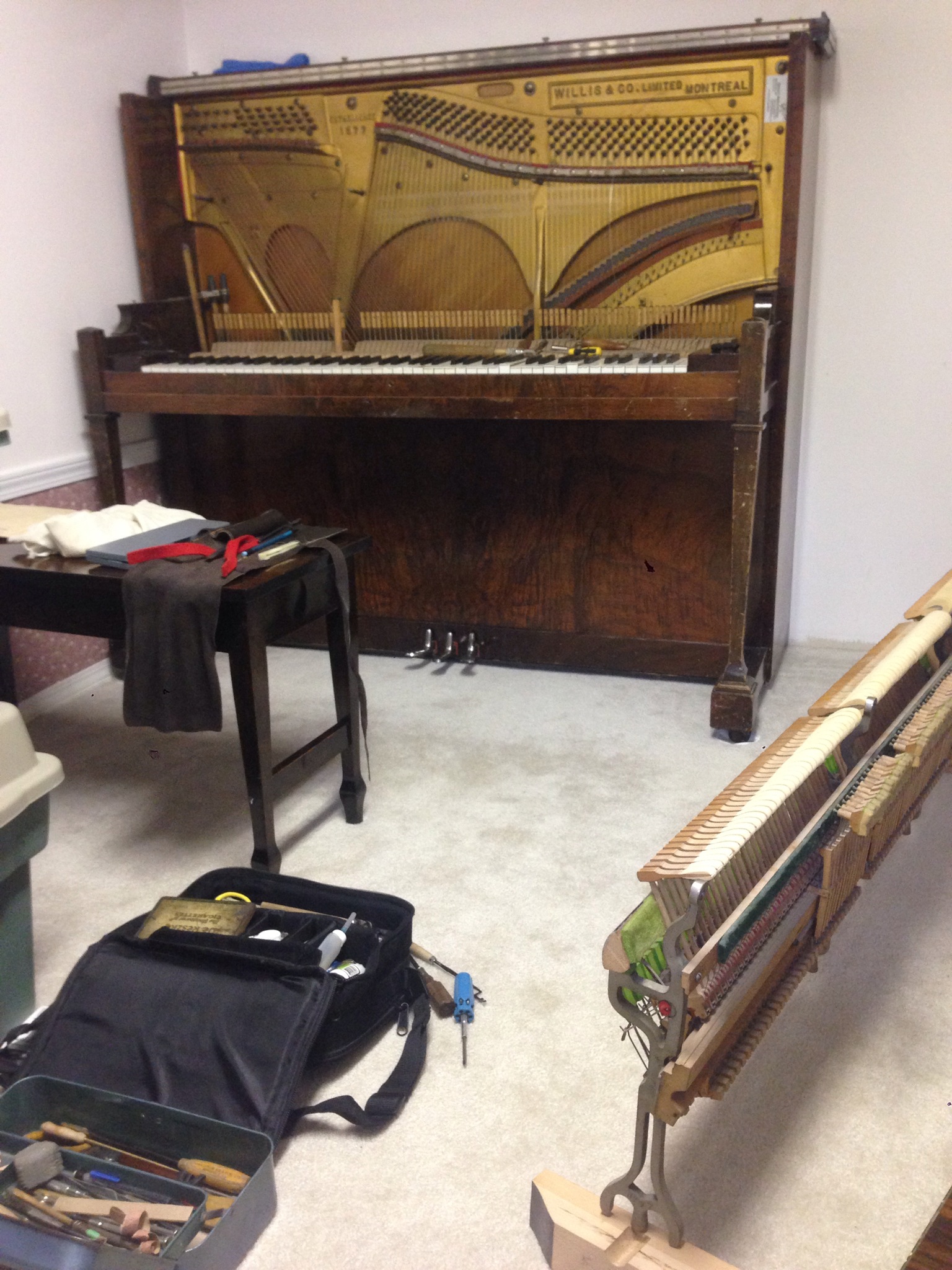 Here is a before and after of a hammer carding job I did recently. Hammer carding is essentially reshaping old worn out hammers to give them a nice soft curved striking point again. After a lot of use hammers will develop a flat hard surface that is hitting the string resulting in a bright harsh tone.