I see a lot of these old uprights in my piano tuning travels. Many have reached the end of their life but some of them just need a few repairs and they are still going strong. This Willis just needed a string replacement, some new key tops and a good tuning.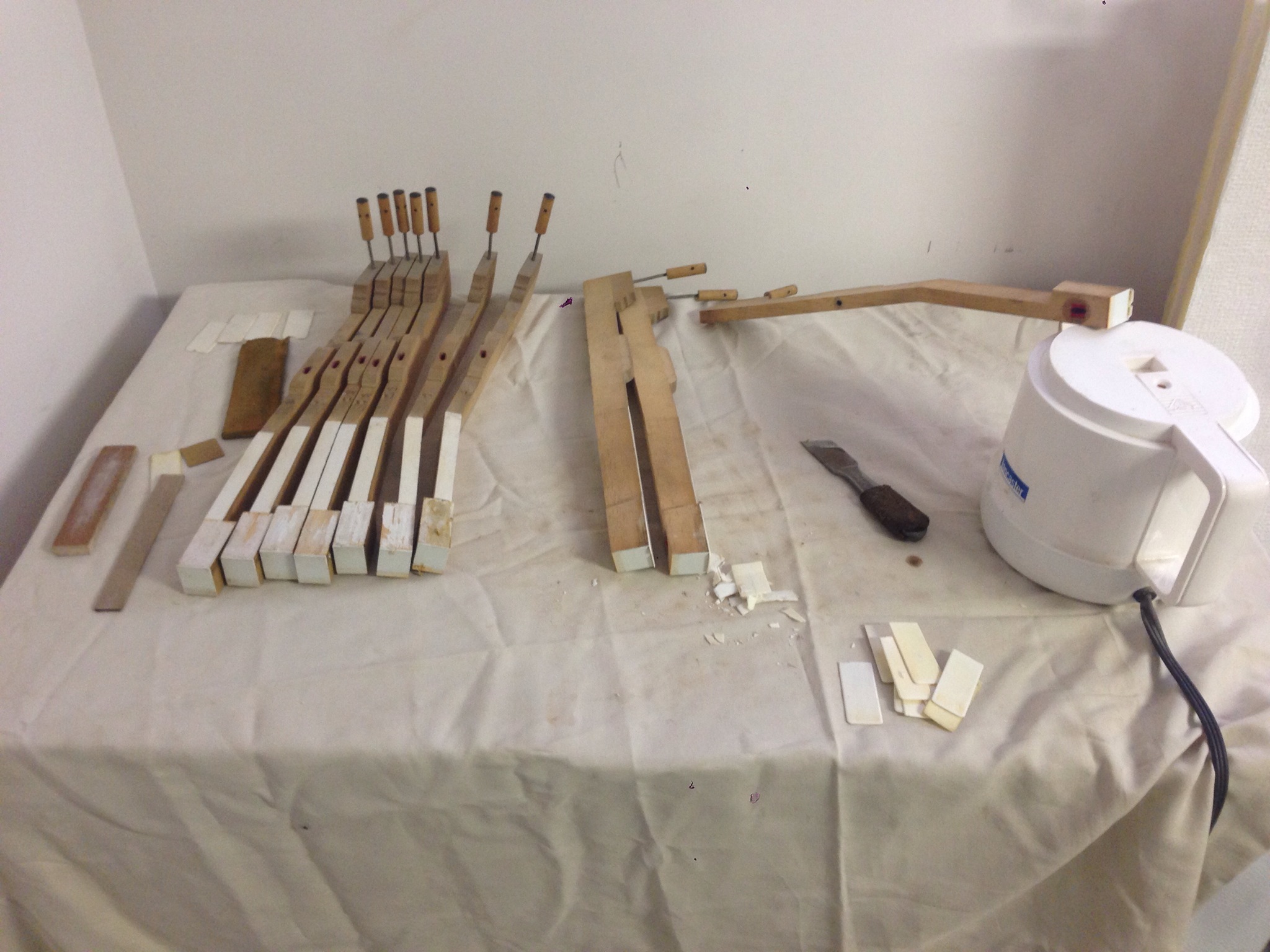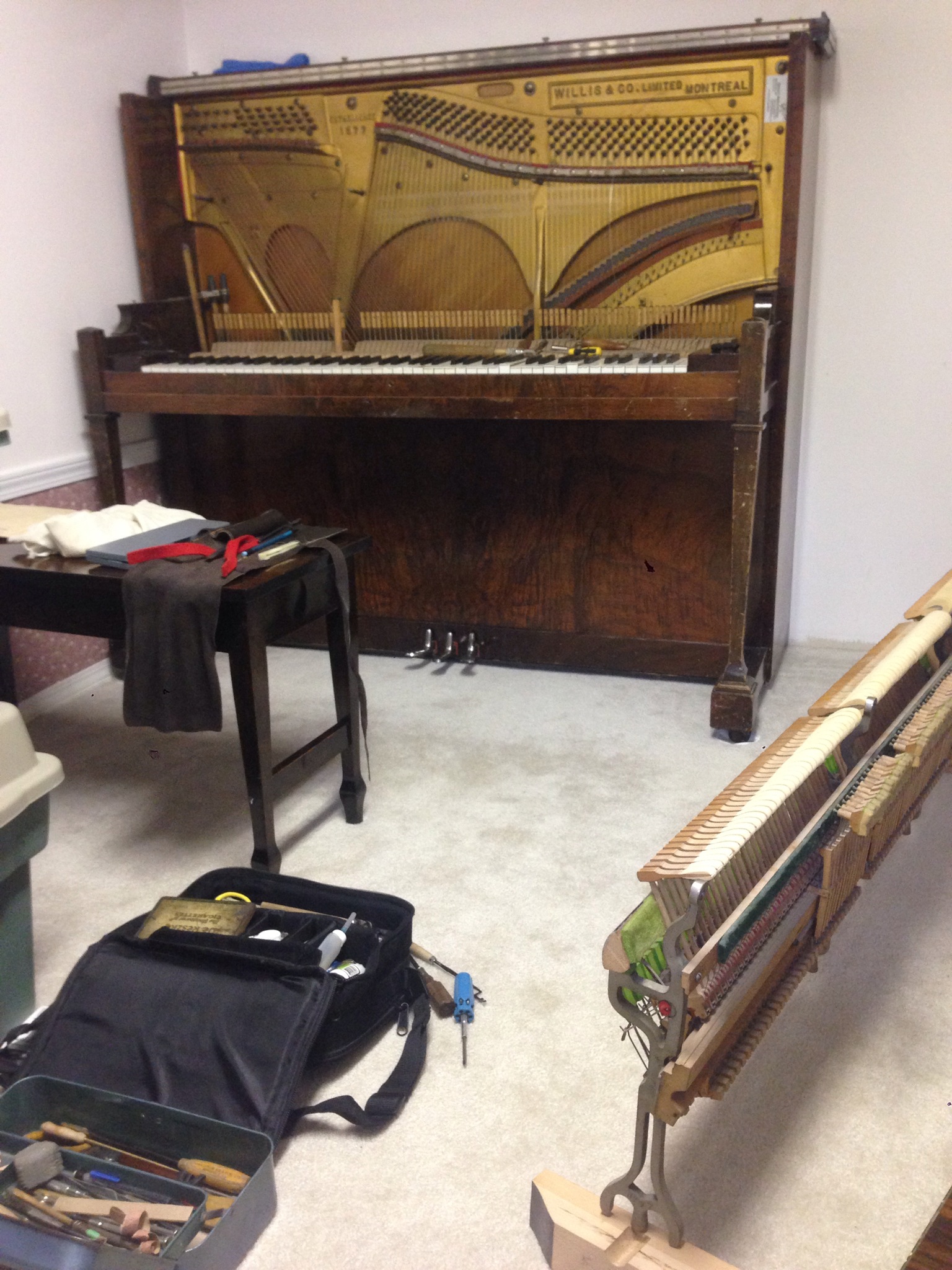 Here is a before and after of a hammer carding job I did recently. Hammer carding is essentially reshaping old worn out hammers to give them a nice soft curved striking point again. After a lot of use hammers will develop a flat hard surface that is hitting the string resulting in a bright harsh tone.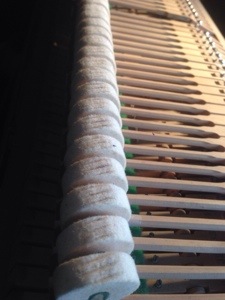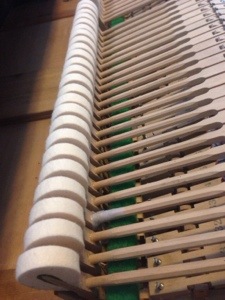 I was tuning at the Penticton Lakeside Resort the other day. The only pianos that get more (ab)use than school pianos are hotel pianos. Not only wear and tear but often mysterious things spilled inside.